Gourmet Getaway in Champagne by electric scooter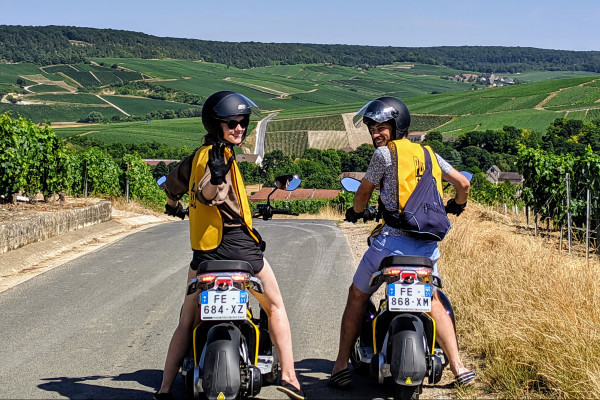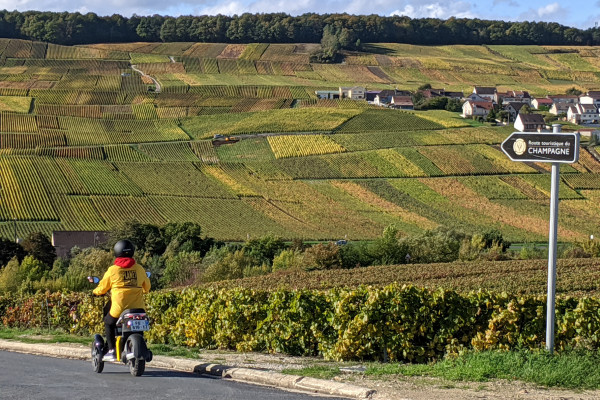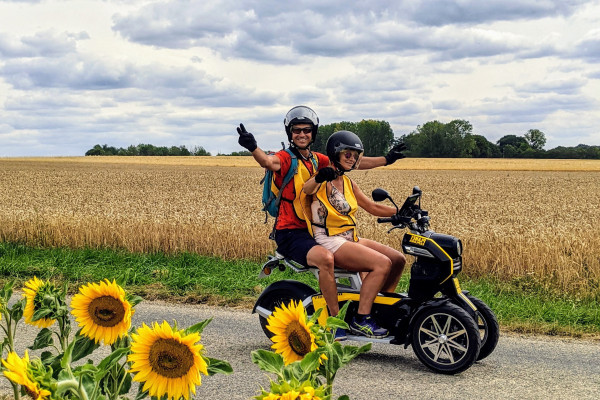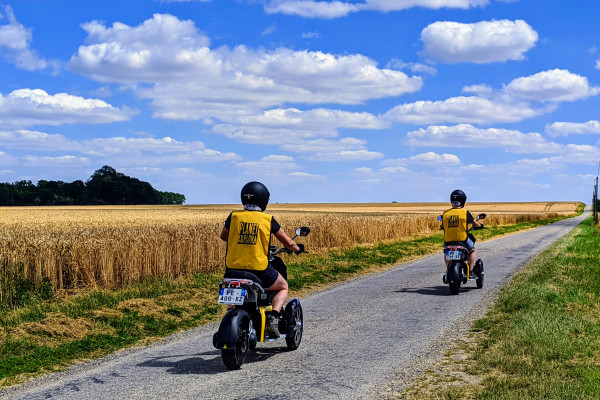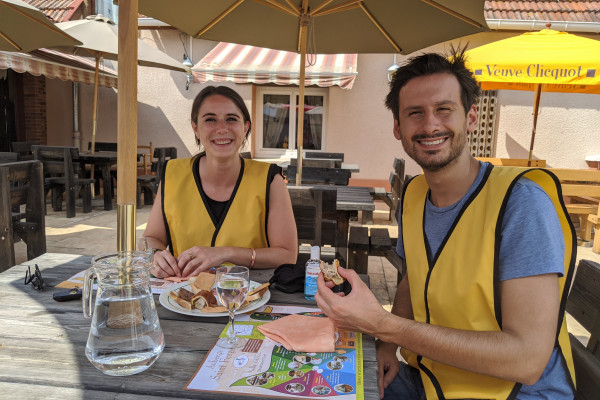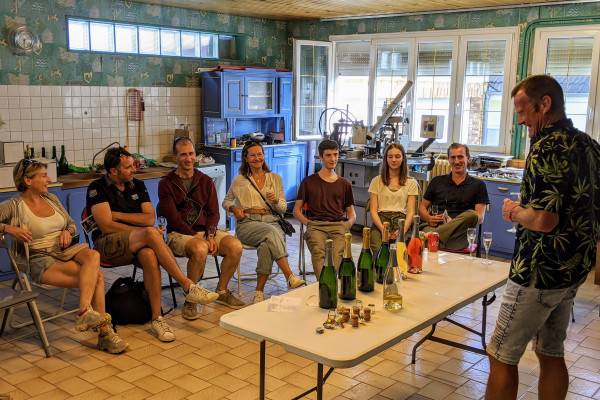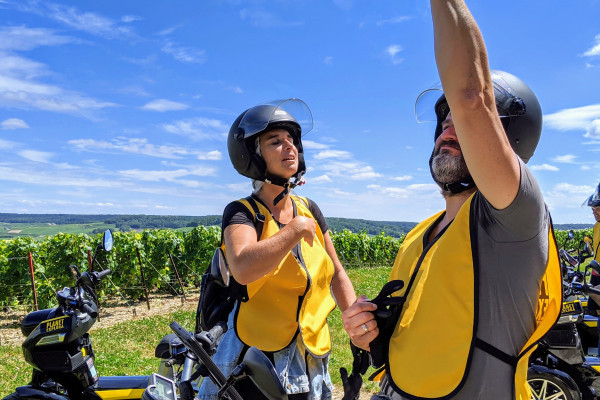 Planet Explora fully promotes local producers through this gourmet journey.
You will travel the most beautiful roads of Champagne and you will make beautiful encounters with local producers.
Vines, fields, forests, ponds and nature reserve will enhance your magnificent tour.
The offer includes 3 glasses of champagne, a tasting plate around the duck, and a honey tasting
The meeting with a producer of foie gras and a producer of champagne
The exceptional natural heritage of Champagne will surely delight you
25 km scooter getaway
Included

A tasting plate around the duck during the course

A honey tasting

3 glasses of champagne will be offered to you on arrival at our partner winemaker

Duration
4 Hours
Participants
1 to 20 participants per getaway
Important information

To bring with you:

A valid driving license (scooter, motorbike or car) for scooter drivers.

Getaways are always preceded by 30 minutes of training (in English, French or Russian) in scooter driving and safety.

Safety harnesses for children aged 4 to 8 are available.

Please arrive 15 minutes before your reservation time.
Further information
The Gourmet Getaway is an electric scooter experience that allows you to discover Champagne through its gastronomy.
At the start of the route, you will be able to cross picturesque villages and pretty pastures and Champagne plains.
You will then take a break at a foie gras producer at his place of production for a tasting of his products.
Your route will then lead you to superb forests and vineyards.
At the end of the getaway, you will taste 3 different honeys from a local beekeeper, as well as 3 champagne cuvées from our partner winemaker in Chavot-Courcourt.
This sparkling and gourmet adventure is not to be missed!