Create your champagne : Disgorgement experience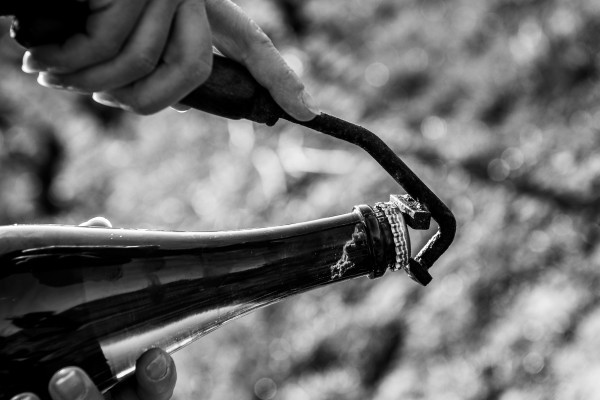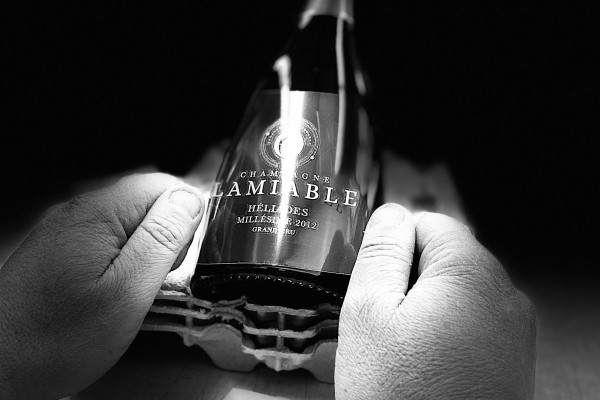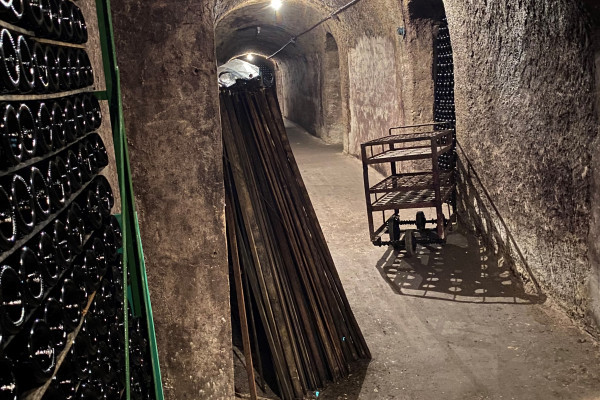 Understand the impact of dosing champagnes by tasting 3 champagnes at different dosages.
Test the experience of disgorging.
Disgorge yourself your half bottle of champagne and leave with it.
Visit our vaulted cellars.
Leave with your 37.5 cl half bottle of champagne.
Tasting experience of 3 different champagnes.
Winemaker, family house
Included

-Cellar visit

-Tasting experience of 3 champagnes

-Half a bottle of champagne of 3.5cl

Duration
2 Hours 30 Minutes
Bring along

Bring a jacket for the cellars.

Participants
Up to 8 people per visit.
Important information

Please present yourself 5 minuts before the start of the visit.

Wearing a mask is obligatory - hydro-alcoholic gel available in the cellar

-Please respect the sanitary distances (1.5 m)
Further information
Participate in the last stage of champagne making: The disgorging.
Choose your dosage, disgorge your 37.5cl half-bottle of champagne. Dress (label, collar ...) your half-bottle and go back with it!
The Lapie-Lamiable's family is winemaker in Champagne since 3 generations!
Discover the winemaker's work and the secrets of the champagne making.
Visit our cellars.Direct pucharse from producer to cellar.