–15%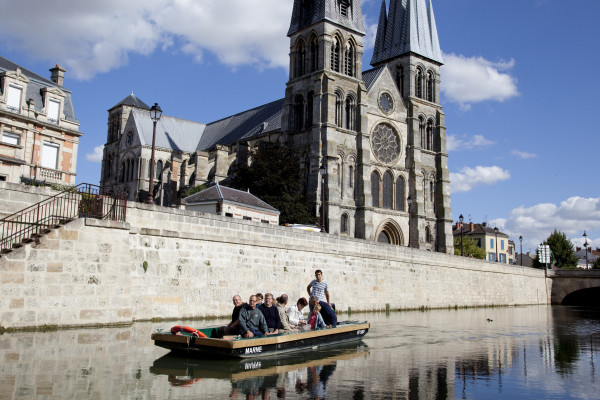 The boat tour is the must visit in Châlons-en-Champagne. Discover the city from an unusual angle from the canals Mau & Nau. Nature and heritage blend harmoniously for a magnificent spectacle.
The visit you can't miss in Châlons
For the whole family
Enjoy a cup of champagne and relax
Duration
50 Minutes
Participants
11 persons per boat
Important information

Wearing a mask is compulsory except for children under 10 years old.

Only the Tourist Office can cancel this reservation (in the event of bad weather for example), in this case, the refund will be made. Otherwise, failure to show up on the platform 10 minutes before the departure time will result in the cancellation and NON-REFUND of tickets.
Further information
2020, a season like no other!
A modified route: Due to the collapse of a wall in the canal Mau, the itinerary is modified. Boarding takes place on the Quai des Arts' pier in front of the Tourist Office, while disembarking will be in the Petit Jard, near the Circus. We recommend that you park your vehicle near the Jards (gardens).
Adapted prices: The tour is only partial, despite an equivalent duration (45 minutes long), the price of the ride is reduced: 8€ instead of 11€ for adults ; 4€ instead of 5€ for children.
Sanitary measures to protect you: number of passengers is limited, hand sanitizer is offered to all passengers and wearing a mask is compulsory except for children below 10 years old.